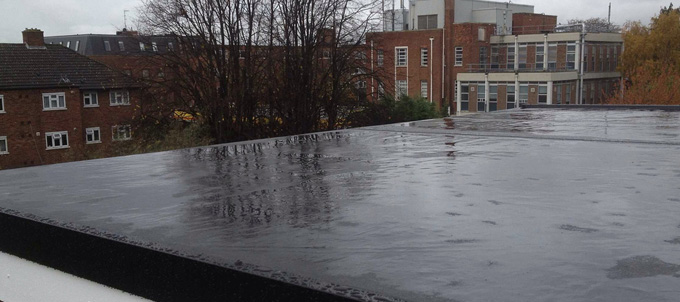 For a strong, durable flat roof that can stand up against the elements year-in year-out, you can't go wrong with a RubberBond FleeceBack EPDM rubber roofing system.
The single ply membrane is extremely versatile, and can be applied to any size or shape of flat roof. It can be overlaid on existing surfaces, or used in new roofing projects and renovations.
RubberBond FleeceBack EPDM is perfect for use in domestic, commercial and industrial applications, for both new properties and old.
One major benefit of RubberBond is that it is less expensive than lead work which is often a target for thieves.
Other benefits include:
A long life – these roofs can last beyond 50 years
Eco-friendly
No shrinkage or stress so less chance of roof leaks
Low maintenance – practically ZERO upkeep
Weather resistant – not degraded by extreme weather or UV radiation
Strong and durable with much higher resistance to tear of puncture than thinner EPDM membranes
Approved Master Contractors
RubberBond is only available to approved contractors, not to the DIY sector. Corstorphine Roofing is an approved master contractor and we have held this status for many years. Our team of roofers continue to undertake regular training in order to ensure a perfect installation every time.
For more information about Single Ply Roof Systems, call us on 0131 337 1075 or send us an email.