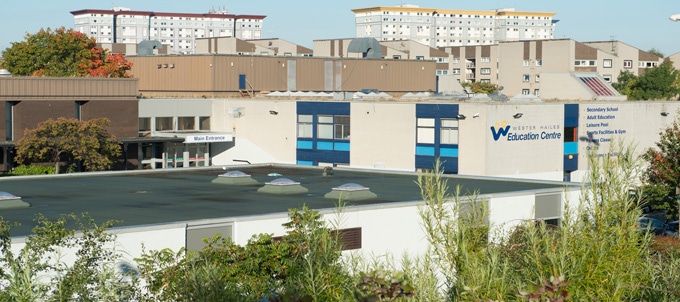 Corstorphine Roofing are Edinburgh's leading flat roofing specialists.
We have the capability to cover all aspects of flat roofing services and have successfully completed many large scale projects throughout the city which required the highest standard of workmanship.
We supply and fit a range of flat roofing systems to domestic, commercial, and industrial properties throughout the Edinburgh area. We do the following:
Sheeting & Cladding
Larger commercial jobs in warehouses or industrial units will sometimes require twin skin metal sheeting systems or composite paneling to be fixed to the steel framework. We have access to the best materials on the market and the experience to take on any project, big or small.
Tiling & Slating
Corstorphine Roofing have a long history of tiling and re-tiling roofs. We only use the top suppliers of concrete and clay roof tiles, so that the tiles are of the highest quality. We can handle any type of tiling and slating work, from the replacing of any missing tiles as well as much bigger projects.
Roof Refurbishments & Maintenance
If your roof is in a bad state and in need of refurbishment you can rely on us the do the job right. With many refurbishment projects under our belt, we know the best course of action to take with any roof. You may not be sure if your roof should be approached as a refurbishment – if so, get in touch with us and we will be happy to advise.
Built Up Felt Roofing
With access to the best roofing materials on the market, our experienced team will put down three layers of high performance felt on your roof. This ensures it is fully sealed and watertight, providing protection against harsh, inclement weather and UV radiation.
Gutter Maintenance
A properly maintained gutter can save you a lot of hassle, not to mention money, in the long run. Neglected gutters can lead to leaking and flooding, which may cause large scale damage to the building, as well as disruption to business. Keeping your gutters maintained is a smart move.
Fascia & Soffits
Want to save time and money? All your guttering, cladding, fascias and soffits can be replaced with low maintenance PVC-U products to prevent the likelihood of rotting and the need for repair jobs in future.
---
SINGLE PLY ROOFING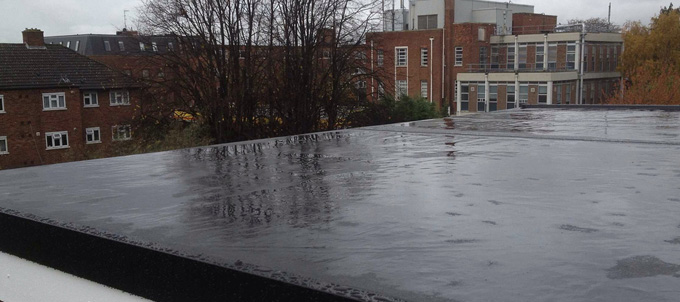 For a strong, durable flat roof that can stand up against the elements year-in year-out, you can't go wrong with a RubberBond FleeceBack EPDM rubber roofing system.
The single ply membrane is extremely versatile, and can be applied to any size or shape of flat roof. It can be overlaid on existing surfaces, or used in new roofing projects and renovations.
RubberBond FleeceBack EPDM is perfect for use in domestic, commercial and industrial applications, for both new properties and old.
One major benefit of RubberBond is that it is less expensive than lead work which is often a target for thieves.
Other benefits include:
A long life – these roofs can last beyond 50 years
Eco-friendly
No shrinkage or stress so less chance of roof leaks
Low maintenance – practically ZERO upkeep
Weather resistant – not degraded by extreme weather or UV radiation
Strong and durable with much higher resistance to tear of puncture than thinner EPDM membranes
Approved Master Contractors
RubberBond is only available to approved contractors, not to the DIY sector. Corstorphine Roofing is an approved master contractor and we have held this status for many years. Our team of roofers continue to undertake regular training in order to ensure a perfect installation every time.
For more information about our Flat Roofing services, call us on 0131 337 1075 or send us an email.