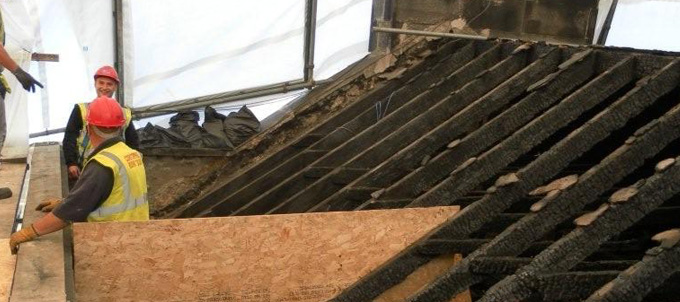 Life can bring all manner of unexpected events, and the same can be said of your roofing.
Whether due to storm damage, bad weather, a general accident or other circumstances, any homeowner may find at a given time that their roof has become damaged. At such a point, they will naturally wish to seek the services of the most trustworthy roofing contractor on an emergency basis.
We have assisted with all manner of insurance work in relation to damaged roofing and subsequent repair here at Corstorphine Roofing & Building Ltd.
Not only are we highly capable in undertaking the necessary repairs, but we also know what is required to make a successful claim to your insurance company in the event of the worst happening. That's why we have become known as one of the most reputable providers of roofing insurance work across Edinburgh, Glasgow and other parts of Scotland.
Don't hesitate to contact us should you feel concerned about the condition of your roof no matter how small your problem may be, that's what we are here for.